I´ve seen this post on the web and I couldn´t resist to post in our blog. Take a look to both trailer videos of one of the masterpiece of scifi of all times, maybe the first one of a popular genre: 2001, A Space Odyssey. This film helped to make the scifi a serious genre for critics and public.
This video is the trailer which was used to promote the film of Stanley Kubrick, accompanied with the legendary piece of R. Strauss "Also sprach Zarathustra" which will be connected to the iconic image of the monolith in our collective consciousness forever. A perfect use of classical music for an unexpected genre.
Take a look to the second video made by a Youtube user. The same trailer but differente music. This time is action piece by Jack Trammell, a talented composer and producer specialised in writing adrenaline pieces for action movies and video games. A new approach, more visual, more impacting, close to the contemporary mindset of our converged days where everything must be quick, stunning and brilliant.
What makes a great composer is his ability to break the rules and go beyond
Both pieces are great pieces. But listening to Trammell´s track (and other thousands more of almost identical production), I wonder myself: Do we have any bit of originality yet? Tramell as million of  us who write digital music, are using the same banks, the same VST, the same virtual instruments and…we are getting a sound exactly impossible to stand out one from others. It seems as we are calling to write an apocalyptic eternal video game soundtrack or epic pieces for imaginary worlds full of flying dragons.
What is more, every time that a new VST (Virtual Studio Technology) is released we are bored of listening to the same skin and metals that all Native Instrument´s developers program for our joy. If you are familiar with this, I´m sure you have Spitfire´s Hans Zimmer Percussion or Heavyocity´s Damage in your HD.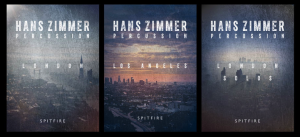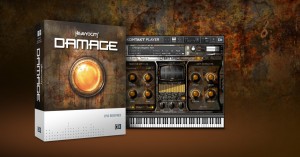 Are we innovating anything new? Aren´t we sound exactly the same? What makes a great composer is his ability to break the rules and go beyond. Sometimes I wonder why I collect so many libraries… At the end, we are sounding exactly the same.